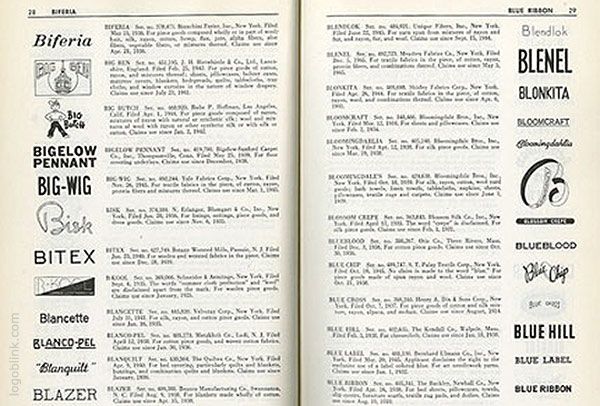 Published in 1947, the Textile Brand Names Dictionary __was devised as a simple resource for those entering the textile business. I'll copy for you a small paragraph from the Heller's blog that's probably representing the essence of the things:
This book was possibly the first American primer on how to "select" a successful mark. So, in the spirit of advancing design history it is instructive to read what our ancestors believed were the ideal trademarks. In the words of Mr. Scher "A new trade-mark should be selected with great care." Well, that makes sense. But here's the real take-away, which was still novel in its day: "A good trade-mark should consist of some short and expressive term which must be sufficiently striking to linger in the memory of the purchaser. When selecting an appropriate trade-mark, it is most important to take into consideration the character of the potential purchaser as well as the nature of the merchandise itself."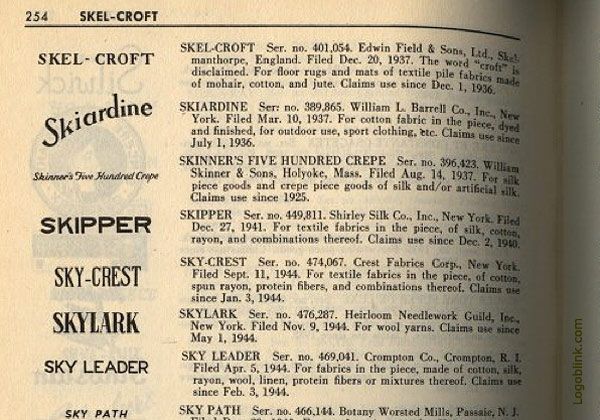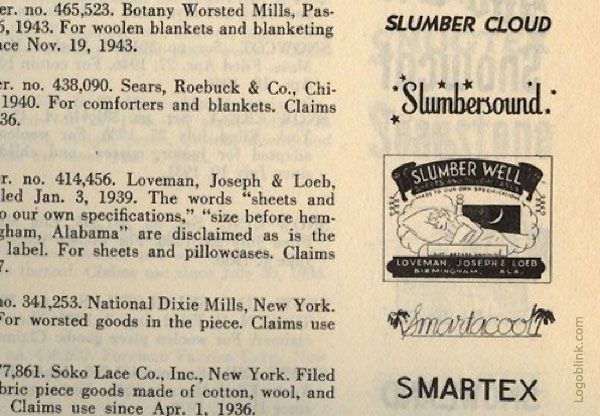 via : selectism.com
It is a great post-christmas gift for every brand designer, isn't it.
And you can find it in Amazon for 50 bucks
.