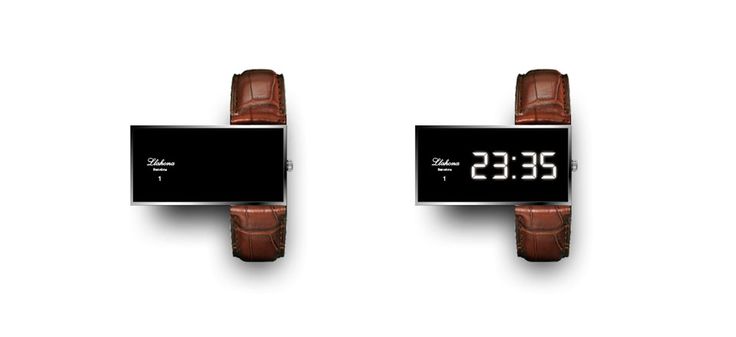 The logotype itself is nothing special, but the positioning is great. This design shows what you can achieve with just a little juxtaposition, with thinking different in a niche where it's always the same. This watch makes an impression for sure.
"Design provides emotion to our life" is the mantra of Spanish designer Oriol Llahona, the man behind Numero 1 watches. With the sentiment being equal parts "huh?" and "aaaaah," the classic snake-skin band paired with the monumental (and extraordinary) face makes for a timepiece that takes on a life of its own.
–
We read on his site:
The Numéro 1 – Watch Collection is designed by Oriol Llahona for a jewlery company with an experience of 3 generations.
Build on a white gold case in analog watches or steel in digital ones, all are only available under request due its handcrafted process.
All watches are finished with leather bracelet.