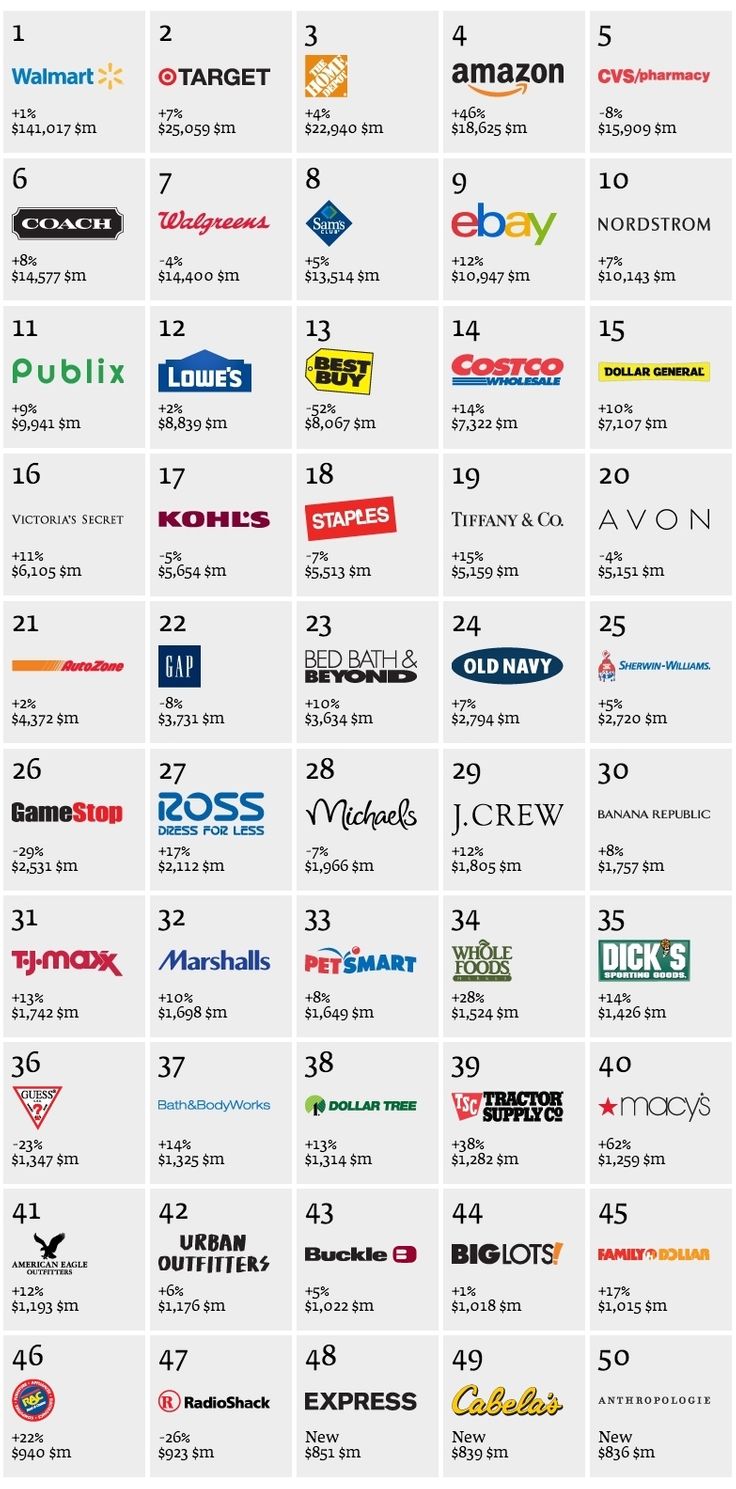 A few days ago Interbrand revealed their "Best Retail Brands" lists for twelve regions! Those lists of top brands are created based on solid arguments and reports. Some of the lists are quite short (Australia's is a short Top 10 BRB list), whereas others are quite long. The logo set above shows what is probably the most interesting list of all – the Top 50 U.S. Best Retail Brands for 2013. Most of the brand you may be familiar with because of their international coverage, however, some might be new for you if you're not living in the USA. Some more popular brands are presented in the UK Top 15 BRB logo set below. The supermarket chains might not be very popular outside the UK, however, some of the brands are very famous, hence the inclusion in this article.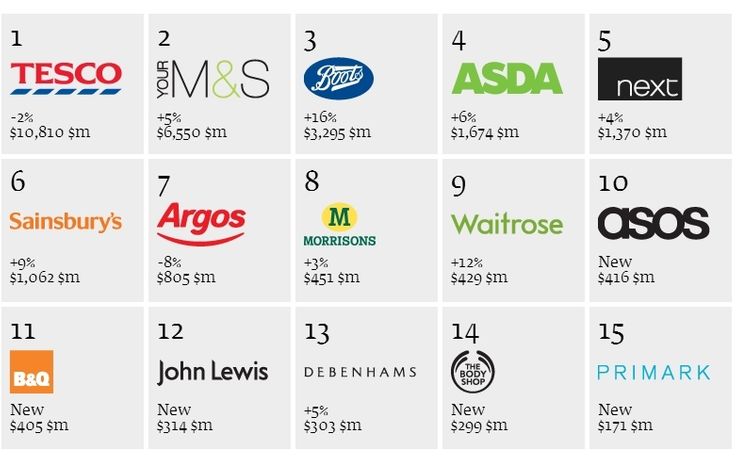 Bottom line is the logo sets provide good insight on the logo designs of the current top brands, whether you have heard of them or not. A good logo always helps your business – it these cases a good logotype.
Legend:
the percentage shows the change of brand value in %, so the improvement or decline of the brand.
the $m shows the actual brand value in million dollars.